The results of a WHO clinical trial determined that the antiviral drug raltegravir had little or no effect on the survival of patients with neo-coronary pneumonia, Reuters reported Oct. 16.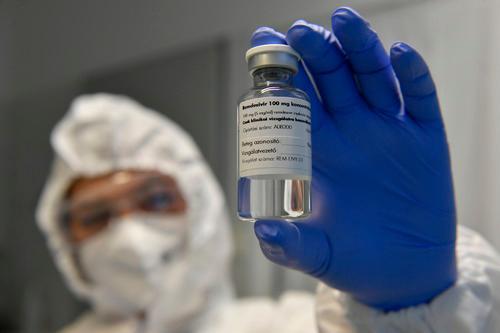 Gilead Sciences, the U.S. manufacturer of raltegravir, said this appears to be inconsistent with the results of other studies that found it to be clinically effective.
Gilead said: "We are concerned that the data from this open global trial have not been subjected to a rigorous review that would allow for a constructive discussion in the scientific community."
But Richard Peto, an independent statistician hired by the WHO to monitor the Umoja results, refuted Gilead's criticism.
Pitto told reporters: "It's reliable results, it's evidence of facts.
According to the report, raltegravir is one of the few drugs used to treat neo-coronary pneumonia, and the latest trial results announced by the WHO have dealt a major blow to confidence in the drug.
Also according to Reuters, experts said on 16 March that the EU should renegotiate a €1 billion contract with Gilead for the supply of raltegravir that was signed last week as the trial results showed that raltegravir had mediocre efficacy.
A week before the WHO published the trial results, the European Commission announced the largest-ever contract with Gilead to supply 500,000 courses of raltegravir over six months at a price of €2,070 per course.
Jannes Nazis, who represents patients' organizations on the European Medicines Agency's board, said the European Commission "has to explain why it rushed to sign the latest contract with Gilead and review it in the light of the results of the 'solidarity trial'".